We are SuperOps.ai
Our mission is to build a better future for IT,
for a better tomorrow for all
We superpower MSPs
Like all good stories, ours too began a long time ago. Years ago, our founders, who were working in tech organizations, built an MSP software. Years later they took a look at the industry, prepared for waves of nostalgia to wash over them as they were expecting MSP software of today to have progressed by leaps and bounds.
But, they were in for a surprise. Nothing had changed!
The IT and support MSPs were delivering to their clients had advanced, but they were doing so through MSP software built decades ago. Some of the most widely used IT delivery management software were built in the 90s, with limited, if any, upgrades.
We spoke to MSPs and they were struggling. The software that was at the heart of MSP business was clunky, outdated, slow, cluttered, and riddled with data leaks, process delays, and unwieldy design. MSPs were making do with what they could get, because there was no choice.
In 2020, the IT world underwent a rapid transformation. Companies went virtual with a significantly distributed workforce logging in from anywhere. The MSP's job became even more critical. But the software they used to manage their entire ops, instead of enabling rapid and superfast client support, was a burden.
We knew we could build something better, much better. We knew we could build software that empowered MSPs, that solved their everyday challenges, helped them deliver the best work and support to clients and made work a pleasure.
So, we went to the drawing board and rethought service delivery from scratch. We spoke to hundreds of MSPs and worked with them to build a modern MSP platform. An MSP platform with a single-minded focus—to make best-in-class service delivery easy.
That platform is SuperOps.ai.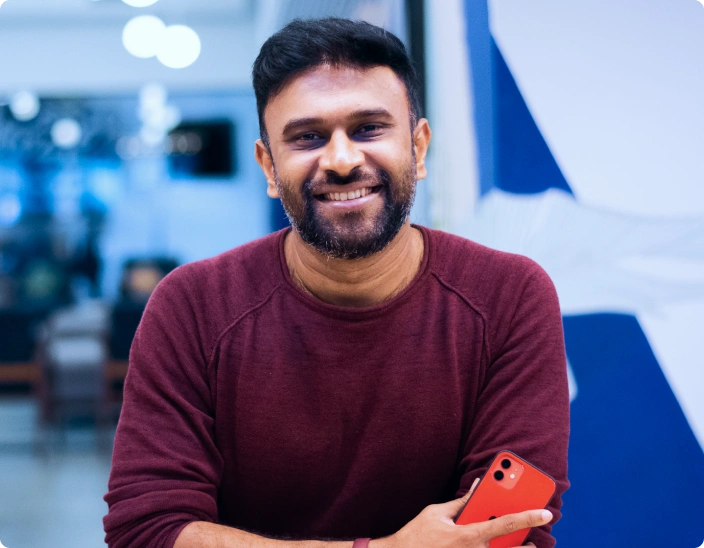 Arvind Parthiban
CEO & Co-founder, SuperOps.ai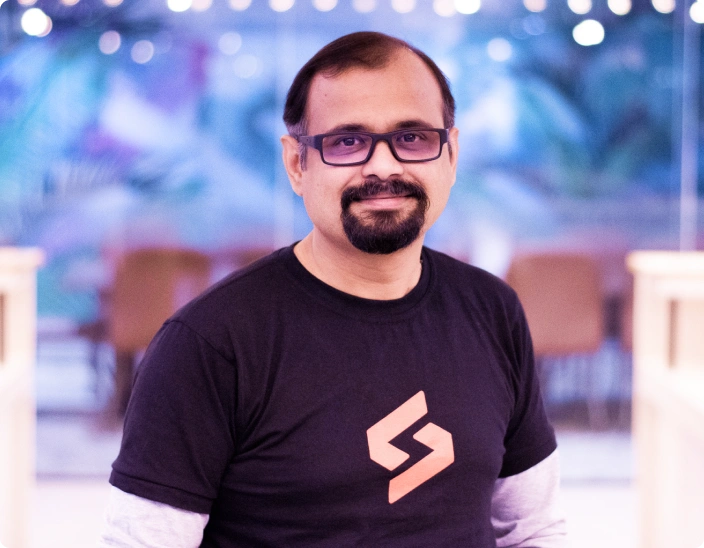 Jayakumar Karumbasalam
Co-founder, CPO & CTO, SuperOps.ai
Who are we?
We are a team of passionate engineers, product architects, designers, and AI and ML experts, who are passionate about the future of IT. Collectively, we have over five decades of experience building ITSM and ITOM products. Among us are serial entrepreneurs who have scaled and sold tech startups and engineers and product experts who have designed and built tech products loved by millions of users.
We have come together because we love IT and we want to shape its future with you.
Stephen Mann
Principal Analyst and Content Director at ITSM.tools
Senthil Nath
Director & Head of Design, Flexbox Digital
Thiyagu Sadasivam
Technical Architect, Shine Solutions Group
Abhi Kumar
Partner, Microsoft's Venture Fund - M12
Ankit Oberoi
CEO, Geniee International Group
William Goddard
Recognised Leader in Digital Marketing, Business Builder & Investor
0
All your favorite tools, right here
1
No hunting around for tickets, assets, projects, IT documentation - manage it all with SuperOps.ai